This blog really centres on a tiny portion of an imaginary railway which crosses, what in our universe is, Dartmoor, Devon. Now when I say imaginary, I don't mean that King Arthur will be catching the local on his way to slay dragons… It really could exist, but maybe a tiny fraction of a dimension away,
As modelled, Boltorr will be a cameo style layout. That is just a fragment of a railway just a step or so on from say, a diorama. What seems to differentiate a UK model railway from a US model railroad is that one looks at a scene, the other manages to represent a whole railroad
Boltorr sits in our basement. The cellar is sectionalised and consists of three unfinished spaces. One holds the framework of what will become a halt serving a village and secluded country hotel, and some military sidings.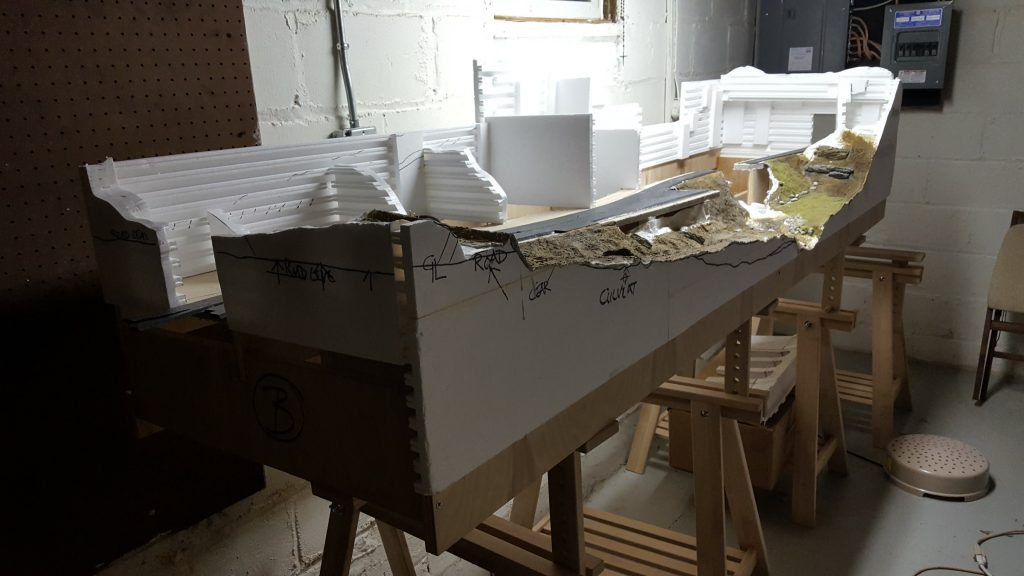 The basic layout was planned using AnyRail and used Peco Code 75 track templates. The basic layout is below, fairly accurate, except Peco Bullhead has now been incorporated into the actual track plan.

"Where is the railway?", I hear my US friends saying. Another day.